Teach yourself to get to sleep quickly, sleep like a kitten and wake up refreshed
An inability to sleep well is just another of the many symptoms of general metabolic dysfunction – along with the usual suspects – diabetes, high blood pressure, high cholesterol, snoring, sleep apnoea, cardiac insufficiency, fatness, headaches …
Let's get one thing straight. Poor sleep is not due to a lack of Stilnox!
That's why the doctor and the chemist would be the last places you'd go to (not the first) in your quest for a good night's sleep.
The advice of the drug industry is not to ask yourself 'Why am I not sleeping as well as I'd like to and what can I do about it?' On the contrary the advice is to go to a doctor and get another prescription for another pill that will put you to sleep without dealing with the problems that are keeping you awake. Hello!
In only the rarest of cases is poor sleep a medical problem. As Andrew Weil (MD) says, 'Don't go to doctors for things doctors can't cure.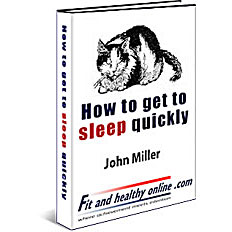 Obtain a copy of the Better Sleep ebook and assure yourself of a good night's sleep. Click on the book cover opposite.
I'll teach you how to train yourself to go to sleep.
In the Better Sleep ebook I teach you how to work out why you're not sleeping well and what you can do about it.
Here are Six steps to preparing yourself for a good night's sleep?
1. Work Out How Much Sleep You Really Need?
In the first instance you need to decide how many hours sleep you reckon is about right for you. A lot of people are spending too long in bed. They don't need as much sleep as they've been led to believe they need. If you fall into this category and you're spending too much time awake tossing and turning, go to bed later or get up earlier.
Some time ago a bloke in one of my seminars said he didn't sleep well. I asked him what the problem was.
He said he kept waking up at 4.30am. I said 'What time do you go to bed?'
He said '9.30pm.' I said 'That's 7 & 1/2 hours. Get up – or go to bed later.'
If he'd gone to bed at 11.30pm and woken up at 6.30am he'd have thought no more about it.
The spread of hours sleep people need varies greatly, from as little as 3 or 4 hours for some people to 9 or 10 for others.
You'll need to work out how much you need by trial and error, but start with six hours every day for a week and see how you go.
If you've got something to get up and go for, you'll get up and go.
Who ever said you need to go to bed at the same time and get up at the same time every night was talking out of the back of their neck. You don't have to have the same amount of sleep every night.
2. Get Yourself In Exceptionally Good Shape
It's in the nature of the fit and healthy human being to get to sleep quickly, sleep like a log and wake up refreshed.
Complete the Mind and Body profile. If you score more than 30 it's a sign you're not in great physical or mental nick.
Get yourself into exceptionally good shape and you'll sleep like a kitten.
It's a tough assignment going to sleep quickly and getting a good night's sleep if you're not tired. No-one ever got physically tired sitting cooped up in a cage all day and lying on the couch watching TV for three hours a night.
You need a regular and systematic vigorous aerobic fitness program.
Nathan Pritikin said that if you don't have time for exercise take an hour off your sleep. You'll need less sleep and you'll sleep better.
What does a vigorous aerobic fitness program do? It washes out of your system the stress hormones that get you all fired up – adrenaline, cortisol … It washes out of your system the waste products of your own metabolism and the waste products of a toxic environment. You'll feel heaps better.
3. Deal With Anxiety
The first casualty of anxiety is sleep. Find out what's causing your anxiety and deal with it.
Go and see a good counselor who can dig around and help you find out what's bothering you give you a signpost that encourages you to go in the direction of dealing with your anxiety.
The anxiety could come from your life, your family situation, your work … Some of it might come from stuff that was bedded down years ago, it's so deep in your subconscious you need a crow bar to lever it out.
Find out what it is and fix it. Then you'll sleep like a kitten.
Gurdjieff said that one of the best things you can do when you're stressed is to spend the day gardening. Others have said 'Clean up' your environment – your bedroom, your house, your garden … It will clear your mind.
4. Boot Home Some Winners
Boot home more winners, kick more goals. Of course if you don't have any goals you're going to have to put up with what ever comes your way. For a lot of people it's a big tsunami. When that hits you can kiss a good night's sleep goodbye.
5. Wake Up To Yourself
Imagine Albert Einstein tossing and turning trying to go back to sleep when he had the theory of relativity on his mind. It's absurd. He'd get up and get on with it. He'd rejoice in the fact that he'd been woken up.
In fact that's exactly what he did
A Marvellous Idea

The doctor came down in his dressing gown as usual for breakfast but he hardly touched anything. I thought something was wrong, so I asked what was troubling him.

'Darling' he said, 'I have a wonderful idea' and after drinking his coffee, he went to the piano and started playing. Now and again he would stop, make a few notes and then repeat: 'I've got a wonderful idea, a marvelous idea.
' I said 'Then for goodness sake tell me what it is, don't keep me in suspense.' He said, 'It's difficult, I still have to work it out.

' sabout half an hour, then went upstairs to his study, telling me that he did not wish to be disturbed, and remained there for two weeks. Each day I would send him up his meals and in the evening he would walk for a little exercise, then return to his work again. Eventually he came down from his study looking very pale. 'That's it' he said, wearily putting two sheets of paper on the table.

And that was his theory of relativity.

Elsa Einstein As related by Charlie Chaplin in his autobiography.
If your sub-conscious mind is smart enough to wake you up to consciously think about something, think about it, write something down, get up and send off an email … and then go back to sleep. Think! Most people don't think they just have random thoughts.
It's normal and healthy to wake up with something on your mind. It could be a blessing in disguise. Get up, deal with it and then go back to sleep. It might take you a few minutes, a few hours, a few days, weeks or months to finish dealing with the problem, but deal with it. Then you'll sleep like a kitten.
Keep a pen and pad by your bed. If you think of something and don't write it down, you'll either forget it when you wake up, or
you'll spend half the nigh awake worrying that you'll forget it. If it was important enough to you to be woken up, write it down, clear your mind and then go back to sleep.
6. Use Inner Mental Training To Teach Yourself How To Go To Sleep
Most children are told to go to bed, very few are taught how to go to sleep.
You're awake and the monkeys are chattering. Switch off the monkeys chattering inside your head and you'll go to sleep quickly.
In the Better Sleep ebook I teach you an inner mental training routine which will help you to go to sleep quickly.
So what do you get in the 'How to Get to Sleep Quickly' ebook
The topics covered include
Work out how much sleep you need
Clean up anxiety
Let go the day
Don't expect to have the same amount of sleep every night
Get a life
Take no thought for the morrow
Seize the day
Clean up your act
Wake up to yourself
Get up
Increase the amount of time you spend exercising
Look after your Self
Meditation and muscular relaxation
Focus your thinking
Lose weight
Lay off the grog
Lay off the caffeine
Reduce your fluid intake
Secret men's business
Steer clear of sleeping tablets
Stop watching TV an hour before you go to bed.
Spends the day in the gardening
Go for a very long walk
Take a holiday
Move heaven and earth to spruce up your romantic life.
Soothe the savage breast with 'soft and gentle musick.'
Obtain your copy of the 'How to get to Sleep Quickly' ebook and assure yourself of a good night's sleep.
In the 'How to get to Sleep Quickly' ebook I teach you how to work out why you're not sleeping well.
I teach you how to switch off chattering monkeys.
I teach you how to train yourself to go to sleep any time you want to.
If you're waking up tired in the morning it might because you've got sleep apnoea. I've got a revolutionary technique for overcoming sleep apnoea. It's so revolutionary the technique hasn't yet reached the surgery.

And there's more!
I'd like to give you a copy of the Teach Yourself How to Go to Sleep audio fill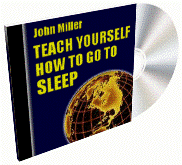 Teach Yourself How To Go To Sleep Mpg3 Audio
Most children are told to go to bed, they're not taught how to go to sleep.
This audio file starts with the waves lapping the shore followed by a muscular relaxation segment.
After you've been taken through the muscular relaxation segment, the waves continue for about 20 minutes by which time you'll be sound asleep.
You can put the file onto your MP3 player and let it drift you off to sleep.
Normally $17us, you get it for free. It's an essential part of your Better Sleep program.
Minutes after you make your purchase you can be drifting off with the fairies!

And there's more!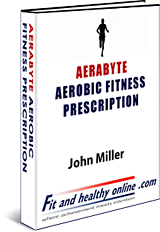 Aerabyte Aerobic Fitness Prescription
Sign up for the 'How to get to Sleep Quickly' program and you'll receive a copy of the Aerabyte Aerobic Fitness Prescription.
If you want to sleep like a kitten you need a good aerobic fitness training program. Nathan Pritiken said, 'If you don't have time to train, take an hour off your sleep, you'll need less sleep and you'll sleep better.'
Normally $17us, you get it for free. It's an essential part of your Better Sleep program
Here's what you get