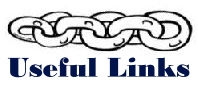 Open The Doors of Perception
'If the doors of perception were cleansed every thing would appear to man as it is, infinite. For man has closed himself up, till he sees all things thru' narrow chinks of his cavern.'

William Blake
Since 1954, when Aldous Huxley wrote the 'The Doors of Perception', the doors of perception about what we need to do to keep ourselves fit and healthy have gradually been closing by the hegemony of pharmaceutical medicine.
Only in very recent times have the doors started to open up as more and more people come to the realization that the first law of health is to 'look after yourself'. They are forcing open (against the resistance of the established junk medical industry) the doors of perception by visiting non-medical health experts, purchasing books and searching the internet for health and fitness information.
When these sections of the health industry get the same protection as the medical industry then a 1000 health, fitness and wellbeing flowers will bloom, people will start becoming fitter and healthier. Until then expect more of the same, more people being prescribed medications which mask symptoms and don't restore poor function to good.
This web page has links to what I believe are some very useful sites where you can go to open your perception about what you can do restore and then keep yourself in good health.
If you come across any other sites that are worth listing, send me an email.
In the mean time stay tuned, highly tuned.
John Miller
Health Science Institute – Baltimore
The HSI newsletter is one of the best. Produced by the Agora company in Baltimore it's part of a large stable of newsletters devoted to health and financial success. I've been there and met them. They're on the ball. They also publish a wide range of books – many worth buying.
www.mercola.com
Joesph Mercola has one of the most popular health websites in the world, with half a million people subscribing to his newsletter. Got a question – just go to Mercola's search function and see what comes up. He cautions against the over-consumption of grains, but don't let that deter you, after all at least 20% of people have some sensitivity to the two white powders.
If you get headaches, feel tired all the time, have elevated blood pressure and find it easy to stack on fat, go without flour (no bread, biscuits, pasta or cake) for a week and see what happens. You could get a very big surprise indeed. He gives the other white powder and the hot and cold brown syrups a shellacking as well.
What Doctors Don't Tell You
Don't go to doctors for things doctors can't fix. That takes in about 80% of the things people go to doctors for – metabolic dysfunction, musculo-skeletal dysfunction and psychological dysfunction. For instance, high blood pressure is not caused by a lack of Avpro, reflux is not caused by a lack of Mylantin, elevated cholesterol is not caused by a lack of Lipitor, depression is not caused by a lack of Zoloft any more than a crook back is caused by a lack of Celebrex or piles by a lack of Anusol. Wrong treatment.
In the era of personally-generated metabolic, musculo-skeletal and psychological dysfunction it's likely you've got a fitness, diet and personal development problem not a medical problem and you can't solve problems generated by a low level of fitness and poor diet and lack of personal development with a pill.
You'll save yourself an absolute poultice if you start to rely more on treatments that stimulate the body's own wonderful recuperative powers.
This is a very good site. They have a very good newsletter. It gives you simple suggestions for fixing up common complaints. It's a bit edgy, but that's what makes it interesting reading.
Of course, nothing can take the place of regular vigorous physical activity, a good strength and flexibility program, a diet from the top of the Hourglass, meditation and job you love doing so much you'd do it for nothing, but which you did so well you're paid handsomely. (You can send me $48 for that advice!).
Mark Hyman
Dr Mark Hyman has a very good website, packed with useful information about good health. He's a medical practitioner who's critical of the practice of junk medicine that has become rampant in his industry.
I'd sign up for his newsletter.
My Best Health Portal
This is another good health website, jam packed with useful advice. It's managed by Jeff Behar, MS, MBA, President at MyBestHealthPortal.net and a vigorous correspondent at
www.linkedin.com
http://www.mybesthealthportal.net/
The Egoscue Clinic
After I visited the Egoscue clinic in San Diego and started doing the exercises they recommended, my back got better. If you've got a crook back you'd be a mug not to get a copy of Pete Egoscue's book Pain Free.
Ardell Wellness Report
The Ardell Wellness Report (AWR) is a weekly (electronic) and quarterly (printed) newsletter. Donald Ardell has produced the letter since 1984 and over 300 weekly editions are in circulation (the E-AWR). Don is the author of a dozen wellness books including the landmark High Level Wellness: An Alternative to Doctors, Drugs and Disease by Rodale Press in 1977. He is the Director of the Wellness Center at SeekWellness.com and is a popular speaker at events around the world.
www.seekwellness.com/wellness/ardell_wellness_report.htm
www.asktom-naturally.com
Tom is a naturopath in Yonkers. He's got as neat little search mechanism on his website. Just key in your complaint and see what remedies come up. There is an epidemic of gall bladder mutilation in our community, particularly amongst middle-aged women. Before you get your gall bladder ripped out take a look at Tom's non-surgical suggestion for ridding your system of gall stones and flushing our your liver.
www.naturalcures.com
Kevin Trudeau's site will provide you with information about non-drug, non-surgical and all-natural cures that drug companies and government agencies DO NOT want you to know about. I bought his book 'Natural Cures, What They Don't Want You to Know' and recommend it to any one who's tired of reading about new health break-throughs based on research funded by drug companies and pumped into the media by drug company hacks.
www.credence.org
Phillip Day is an forthright British public speaker who wanders the world giving talks on how to keep ourselves fit and healthy, how to avoid a toxic environment and how to prevent yourself from stumbling into the obstacles laid out by the medical/pharmaceutical power elite. You'll find his talks entertaining and informative.