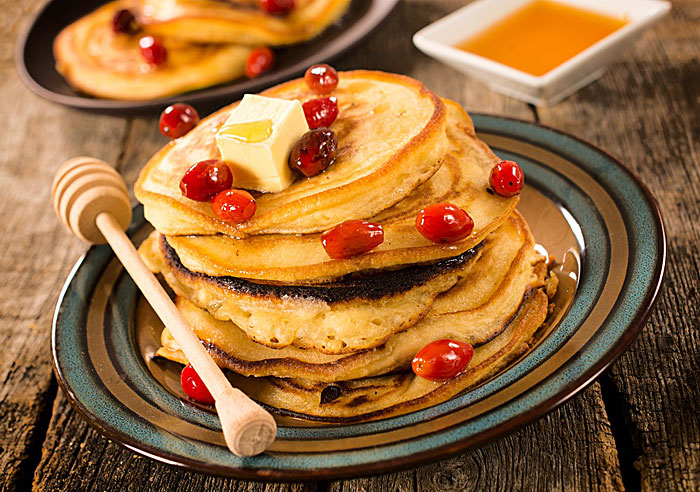 Junk of junks, saith the Preacher, junk of junks; all is junk.
We're living in a junk world – junk mail, junk TV, junk food, junk medicine, junk pharmaceuticals, junk education, junk religion … – all is junk.
"What is junk food" anyway?
'Coco Pops® is the tasty breakfast treat that kids have loved for generations. Coco Pops® and milk are just like a chocolate milkshake, only crunchy! Why not surprise the kids with an afternoon treat of Coco Pops®?'
This week the text for our sermon comes, not from Ecclesiastes but from Kelloggs.com.au where you'll be able to read all about the virtue of having breakfast based on flour, sugar, sodium, chocolate, milk and if it's Coco pops, 39% sugar.
Of course what you won't read on the Kelloggs' site is the virtue of having either a decent uncooked or a decent cooked breakfast. In fact, Australia's fat police have just about eliminated a cooked breakfast from the Australian landscape, damning it with faint praise whenever they can, mainly because the cultural stereotype of a cooked breakfast is eggs, bacon and tomato fried in half an inch of dripping.
Rarely, if ever, is the flour, sugar, salt, chocolate and milk breakfast given a similar pasting.
Suffice it to say, there's no denying that a good cooked breakfast, one that bears a close resemblance to the sort of meal you have for tea – meat, fish, chicken (perhaps with an egg) shared on a plate with vegetables – is good for you.
Most people just think of the old fried eggs, bacon and tomato stereotype and steer clear of it.
In my opinion a decent cooked breakfast, one that more closely resembles a good evening meal, has much more to commend it than a breakfast comprised of flour and sugar.
How long does it really take to mix last night's left over chicken in with a couple of eggs and warm it up on the stove? And is it possible to also to include last night's vegetables into a bubble and squeak and let it simmer while you're having your shower and getting dressed?
Of course you can also have a decent uncooked breakfast, one that's got a lot more character and nutritional value than flour and sugar.
A few weeks ago a mate of mine suggested that I warn people off shopping from the inside aisles of super markets for a week. I think that's good advice. No-one ever died from eating meat, fish and chicken, together with fruit and vegetables for a week!
The other thing he said was that had I observed that the worst of the boxes of breakfast food were placed at eye-level on a left hand shelf, close to the checkout? I hadn't, so I conducted an investigation at my local fresh food Woolworths shop.
(Now I keep a close interest on what's going on down at Woolworths. I rake through the catalogues that they thoughtfully present in my letter box every week or so.
The edition that I have in front of me has (amongst pages thick with adverts for canned and packaged food), adverts for Nescafe and Arnott's Shapes biscuits on the front cover, Coca Cola, Cheezels, Milo, Cornflakes, Arnott's Thins chips, Mars Bars, McCain Family Pizza, and Golden Crumpets, before I sight the first item of fresh food – on page 9. Don't ever believe that McDonalds are the biggest purveyors of junk food in this country – and don't ever believe that more junk food is consumed outside the home than in it. Compared with what's sold in Australian supermarkets, McDonalds comes up smelling like roses.)
In my own mind I had to decide what were the worst of the breakfast foods, so I drew up a couple of league tables, based on
flour content
sugar content
salt content
The first of the tables below outlines the sugar content of the most prominently displayed packets of breakfast food – by the far the majority of them being biscuits.  The second table proclaims the sodium content of the breakfast foods, with the salt content of snack foods included for comparison. Bet you didn't think that Kelloggs' Cornflakes would have more sodium per 100gms than good, old fashioned, Original Smith's Chips?
Breakfast Food Sugar Content League Table
Product
Manufacturer
Sugar- gms/100gms
Oats
Home Brand
0
Weeties
Uncle Toby
0.9
Uncle Tobys Trad Oats
Uncle Toby
1
Weetbix
Sanatarium
2.8
Cornflakes
Kelloggs
7.9
Rice Bubbles
Kelloggs
9
Special K
Kelloggs
14.5
Just Right
Kelloggs
31.2
Milo
Nestle
31.3
Crunchy Nut Cornflakes
Kelloggs
31.7
Nutrigrain
Kelloggs
32.1
Coco Pops
Kelloggs
36.5
Frosties
Kelloggs
41.3
Froot Loops
Kelloggs
41.5
Breakfast Food And Snack Food Salt Content League Table
Product
Manufacturer
Sodium - mg/100gms
Oats
Home Brand
3
Uncle Tobys Trad Oats
Uncle Toby
10
Just Right
Kelloggs
30
Nutella
Ferrero
48
Choc Hazelnut spread
Cadbury
130
Milo
Nestle
194
Weetbix
Sanatarium
280
Frosties
Kelloggs
380
Weeties
Uncle Toby
405
Nutrigrain
Kelloggs
470
Froot Loops
Kelloggs
470
Pringles
Proctor and Gamble
530
Special K
Kelloggs
563
Coco Pops
Kelloggs
564
Crunchy Nut Cornflakes
Kelloggs
570
Peanut Butter
Kraft
713
Smiths Original Chips
Smiths
719
Rice Bubbles
Kelloggs
720
Cornflakes
Kelloggs
820
Jatz Cracker
Arnotts
850
Shapes
Arnotts
940
Chicken in a Biskit
Nabisco
990
Twisties
Pepsico
1007
Ritz Cracker
Nabisco
1070
Cheezels
Arnotts
1220
Vegemite
Kraft
3380
Yep, he was right. Froot Loops, then Coco Pops, Frosties and Milo – which I note is imported from the Philippines. And down the end furtherest from the checkout, and down at the level of your ankles were the plastic bags of Home Brand rolled oats, one of which I bought. Not only was it the best of the breakfast foods, but by a country mile it was the cheapest. $1.34 for a kilo of rolled oats, versus $14.59 for a kilo of Froot Loops.
If you want to check out the most economical cereal, look here. There is only one of them – Home Brand rolled oats. Am I missing something or what – who would buy the Uncle Tobys rolled oats when they cost $3.41 more per kilogram than the Home Brand?
Breakfast Food Price - League Table
Product
Manufacturer
Price per Kg
Oats
Home Brand
$1.34
Uncle Tobys
Uncle Toby
$4.75
Weetbix
Sanatarium
$6.48
Weeties
Uncle Toby
$6.90
Rice Bubbles
Kelloggs
$7.04
Cornflakes
Kelloggs
$8.13
Just Right
Kelloggs
$8.42
Milo
Nestle
$8.73
Special K
Kelloggs
$9.57
Crunchy Nut Cornflakes
Kelloggs
$10.05
Coco Pops
Kelloggs
$10.11
Frosties
Kelloggs
$10.88
Nutrigrain
Kelloggs
$12.70
Froot Loops
Kelloggs
$14.59
The reason for the popularity of this type of the junk breakfast foods is the Kellogification and Tip Topification of our diets. It's the power of persuasive and persistent advertising (directed at fools and children), the power of supermarket shelf placement, – coupled with laziness, stupidity, ignorance and attachment to the high flour, salt, milk and sugar way of life on the part of consumers – and their parents.
In my classification if it's got more than 10% added sugar it's a confectionery; it's junk. If it's got more than 100mg of added salt it's junk.
These foods are, in the main, designed by food technologists, under Madison Avenue's riding instructions, to addict children to the high sugar, high salt way of life. Once hooked they'll keep pestering their parents to continue to buy more and more of the stuff and refuse to eat meals comprised of meat, fish, chicken, eggs, whole-grain cereals, vegetables and fruit. They'll reach adulthood bloated and depressed and then want the government to pay for an excursion to the doctor and the pharmacy.
It's a way of life being promoted by various sections of the nutrition community. If you look at pictures of kids involved in the breakfast programs in schools, you'll notice them stuffing themselves with flour and sugar. No wonder they're getting fatter.
Anyone still promoting the mantra of 'eat more flour' and 'drink more milk' must have been in a trance for the last couple of years. Any physical education association or nutritionist group that thinks that promoting the high flour, sugar and/or salt way of life (through sponsorship by breakfast biscuit companies) is acceptable needs its collective head read.
And anyone who can't make the distinction between the whole grain cereals – like brown rice, cracked wheat or rolled oats – and flour and sugar (and salt) baked up into a biscuit, doesn't possess good powers of discernment. The culture of breakfast foods has become so well entrenched that few people ever stop to ask the question, 'would I eat this stuff for tea?"
In the mean time stay tuned, highly tuned and eat a decent breakfast.
Regards and best wishes
HIGHLY OFFENSIVE
According to a report I read recently in the Australian, Kelloggs have gone on the offensive and are cranking up an advertising campaign to let parents know just how good their Coco Pops are – no artificial colours, no preservatives, plenty of added vitamins, blah, blah, blah. Of course they'll never put out press releases and adverts about the 36% sugar or the 564mg of sodium per 100gms. The report said that 'Kellogg's has had to go on the offensive, trying to shift the perception of a product many parents thought was little better that feeding their youngsters a bag of M&M's for breakfast.'