If Yes, Change the way you eat and lower your blood pressure
After searching the literature for treatments designed to lower blood pressure naturally, I've come to the opinion that it's highly likely that high blood pressure is a symptom of dietary insufficiency, inparticular a lack of certain minerals and antioxidant vitamins. For many people, the evidence points to the fact that tackling this insufficiency leads to significantly lower blood pressure.
Based on this assumption, it's disingenuous for the medical industry to tell people to eat less sodium chloride, without telling them to eat more magnesium, potassium and calcium and more of the anti-oxidant vitamins.
The great tragedy in all of this is that few doctors are measuring vitamin and mineral deficiency before reaching for the pad and writing a prescription that masks the symptom of the vitamin and mineral deficiency. Where I come from that type of medicine is called junk medicine.
The clinical guidelines that dominate the front page of most Google searches for 'how to lower blood pressure' are in the main web-fronts for pharmaceutical companies. The word 'clinical' is usually medical code for drugs or surgery. Rarely, if ever do clinical guidelines extend to an 'eat more of – eat less of diet', or an exercise prescription involving duration and heart rate.
The medical research industry has perverted the course of good health practice by prescribing drugs to mask the symptoms of
nutritional insufficiency
lack of physical activity
stress and
both emotional and muscular tension,
… rather then prescribing a nutrition, exercise or relaxation program to restore poor function to good.
Being one of the more common symptoms of metabolic dysfunction, high blood pressure is, in the main a personally generated condition. It's a symptom of a sedentary lifestyle and/or a life that's out of control.
The good news is that being personally generated there's a good chance it can be personally 'ungenerated'. Of course this can't happen in a seven minute consultation in a surgery.
What the drug doesn't do is bring about the change in lifestyle that the condition is flagging. In fact it lulls recipients into a false sense of security that, 'Blood pressure back to normal, problem solved.'
Of course that's a medical swifty. The pill doesn't bring about the lifestyle change. The messenger is shot. The enemy of good heath is still lurking in the back ground. The war has been lost.
How long have people been saying, 'You are what you eat?' I believe that if you have essential, mid-range high blood pressure, there's a strong case for self medication with healthy, nutritious food – after all, if it means just adding a range of healthy foods and supplements to your diet, what have you to lose?
Eating good wholesome food won't interfere with anything you get from your doctor.
The 'Foods that Lower Blood Pressure Naturally' ebook outlines some of the things you can do to improve and enhance your diet as a way of restoring poor metabolic health to good. As your health improves your blood pressure will go down.
Foods to lower blood pressure
Click on the image below and see how boosting your diet with
vitamins
minerals
vegetables
fruit
herbs
spices
nutraceuticals
… can help you lower your blood pressure. Eating the right food to lower blood pressure will help you improve your health and well-being. Find out more about Foods that Lower Blood Pressure Naturally from our digital download below. Click on the ebook book cover to read more.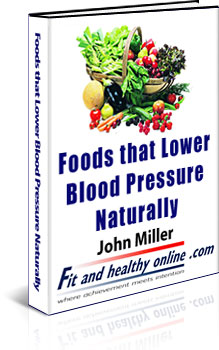 Also checkout our ebook "The Hourglass Diet", a revolutionary new way or eating maintaining for your health.