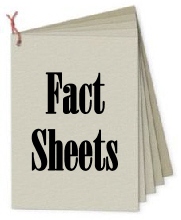 Choose To Be Healthy
Caveat Emptor
Be aware that the information written in fact sheets is based on selective evidence.
All evidence is filtered through the rose coloured spectacles of both the writer and the reader.
We writers tend to get trapped down the burrows of our own specialist fields and ignore what's happening in others. That's understandable, no-one can know everything about anything, let alone everything about everything.
I'm in the same boat – I'm neither omnipotent or all knowing, so be circumspect in the advice I give.
So, these fact sheets are my slant on particular issues. You can get other slants from elsewhere and then make up your own mind.
It is pertinent to point out though that the hegemony of the established educational, medical and pharmaceutical industries is providing us with a jaundiced view on what we all need to do to keep in good health and out of surgeries, hospitals and pharmacies.
The increasingly myopic view of what 'health' is, is based, in large part on ignorance of some of the great ancient and modern traditions of health management. Medical and pharmaceutical memory is exceedingly short – about 10 years if you have time to wade through the lists of references in medical research journals. If you can be bothered wading through all the references you'll soon discover that it's an incestuous industry if ever there was.
Last year's truths are forgotten. Yesterday's truths are consigned to the dustbin of history. Regrettably much of today's will also end up in the same place.
Generally speaking our health system is based on selective sources of information, particularly those that ignore (and are ignorant of) the health practices of other cultures.
It's also based on junk medical and pharmaceutical research.
It's research that's already been done to death, (like searching for the next cholesterol or blood pressure lowering block buster when the block busters already inexistence are good enough)
It's research that doesn't lead to the development of service or product that restores the body to good health. In fact it's usually product oriented – as in take this pill and you'll feel better and to hell with whether it effects a cure or not.
It's research sponsored by governments and for which governments don't receive a return on their investment. It's research done in the sheltered workshops for the intellectually gifted under the guise of keeping them employed.
It's research that's selective in evidence so that it will get the tick from the referees of prestigious medical journals; it's research done within the square, that ignores anything that comes from outside the square.
It's research that ignores clinical observation, anecdotal evidence and hearsay.
It's research focused on pharmaceutical treatments for metabolically induced body system dysfunctions, instead of focusing on the application of metabolically stimulating lifestyle practices that restore the body to harmonious function.
It's research that is reductionist, that ignores the body as an ecosystem.
It's research that leads to the development of drugs that on their own and/or in conjunction with other medications have all manner of dangerous side effects – like Vioxx.
It's research that's up it self, with lists of references that go round and round in ever decreasing circles until they disappear up the great medical research black hole!
If you want to know more about junk medical and pharmaceutical research go no further than reading Marcia Angell's book, The Truth About Drug Companies and John Abrahamson's book Overdosed America.
So, you, the reader can make up your own mind as to whether the facts outlined in these fact sheets ring true for you or not.
The best advice I can give is for you to keep an open mind and experiment with things that you think are likely to help you become fitter and healthier. If an experiment with, say a new exercise or different foods works it works, if it doesn't try something else. Keep looking.
I'd also encourage you to search the internet and Amazon books for  information and read old books.
I encourage you to go to our useful links page and take advice from other people. I'd be very circumspect about those websites, usually belonging to the medical charities that discourage you from sniffing around for more advice.
My belief is that you'll find more useful information about how to keep yourself fit and healthy by steering clear of the advice of the medical charities whose heads have frequently been turned by the lure of the drug industry.
It's a tough assignment keeping yourself healthy if
you don't keep yourself aerobically unfit
you don't eat wisely and nourish the cells of your body
you don't avoiding the toxic environment
you don't meditate
you're in the wrong relationship
you don't have any friends
there's always more month left at the end of the money.
If you look after yourself the benefits are enormous, both for you and for your community. All it takes is a bit of time, effort, thought and money.
These fact sheets will provide you with information to inspire and motivate you to stay fit and healthy.
Please feel free to contact me for advice on particular health or fitness issues and I'll do my best to point you in the right direction. Better still, flick through to useful links.
Any advice I provide comes with the proviso that it may or may not work and on the understanding that you are responsible for the consequences, should you choose to act on the advice you receive.
Most health advice from mug punters like myself usually comes with the rider health service providers have to defer to some higher power.
I'm not going to insult your intelligence by making that recommendation because after reading the books by Angell and Abrahamson, after looking at the statistics on drug prescriptions, and after seeing what dreadful shape people who rely solely on their physician for advice are in, you'd have to seriously doubt the advice you're likely to get in the surgery.
Our Topics covered in Fact Sheets
Hourglass Aerobic Fitness
The Cause of Joint Pain
Cholesterol
High Fibre Supplement