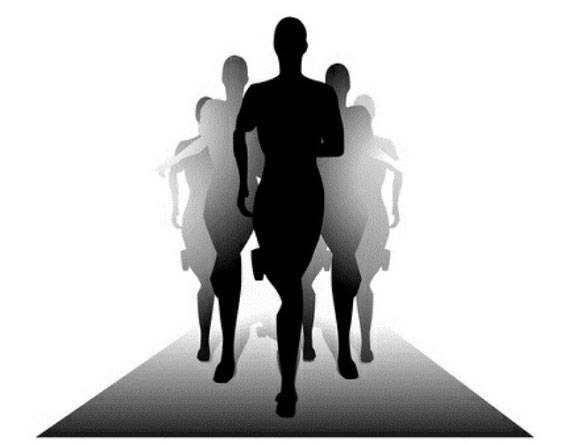 For the first time ever, the aerobic fitness prescription
with a dosage based on frequency, duration and heart rate.
The aerabyte aerobic fitness prescription is one of the most important prescriptions a doctor or fitness practitioner can ever write out for someone suffering from metabolic dysfunction.
You'll know metabolic dysfunction by its symptoms:
obesity
elevated level of C-reative protein
type 2 diabetes
high blood pressure
elevated cholesterol
cardio-vascular dysfunction
sleep apnoea
arthritis
cancer
blue and black moods
headaches
lack of energy
poor sleep
The role of the metabolic system is to deliver essential nutrients to cells and removes waste products from them. It can be described as the metabolic engine. Its driver is the mind.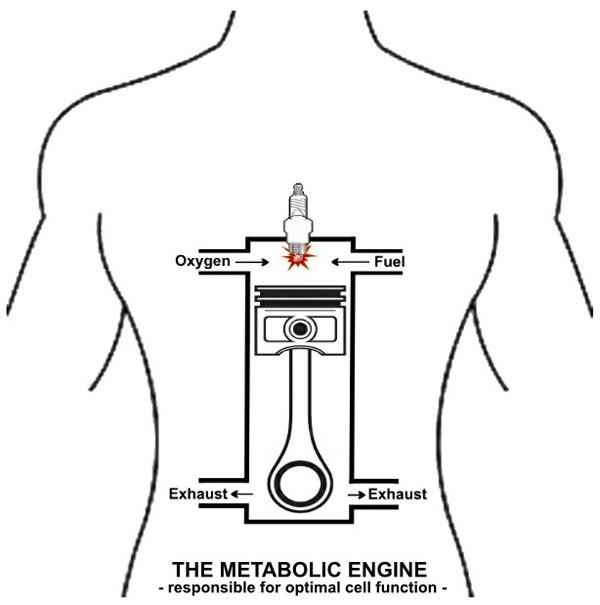 There are a host of measures that can be taken to gauge the health of the metabolic engine:
oxygen intake efficiency – using the 20m run test
weight of the body
vitamin and mineral sufficiency
blood pressure
cholesterol
blood sugar
homocysteine
reactive protein
mood
lethargy
Rarely, if ever is oxygen intake measured and rarely if ever is an aerobic fitness program of sufficient dosage prescribed to keeping the metabolic motor running sweetly.
Now, a world first, introducing the
Aerabyte Aerobic Fitness Prescription
The Aerabyte Aerobic Fitness Prescription concept has been built around the idea that you need to focus on both time and effort if you're going to improve your aerobic fitness.
Aerabyte is a new word for a new measure of aerobic training, the Aerabyte, as in 'a byte of aerobic exercise'.
Here's the prescription formula.

To calculate the number of aerabytes you've used up in a workout, multiply the actual time (T) in minutes by the level of effort (E), rated against heart rate on a scale of 1 to 5.
It's highly recommended that you use the heart rate guide below. You'll need a heart rate monitor to measure the intensity of your work-outs. If you're diligent in your training, over the weeks and months you'll notice an improvement in your fitness. ie, the fitter you are, the longer you will be able to maintain your heart rate at a higher level.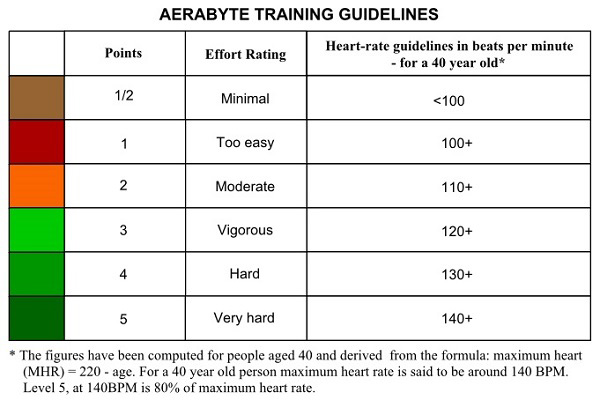 So, if your metabolic engine is not running smoothly, the first prescriptions you ought to take is the Aerabyte Aerobic Fitness Prescription. It increases the amount of oxygen getting into your body through 'turbo-charged' aerobic fitness exercise.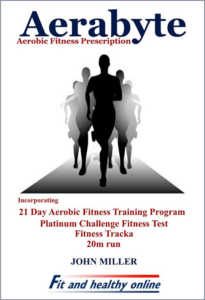 Purchase your copy of the
Aerabyte Aerobic Fitness
Prescription manual
As well as detailed information about the Aerabyte prescription, the manual includes
the new, world standard 20m run test of aerobic fitness.
the 21 day aerobic fitness training program – especially tailored for people who are in poor metabolic heath and need to ease themselves into an aerobic fitness program
the Fitness Tracka, which you can use to keep track of your workouts and key metabolic health markers
the Platinum Fitness Challenge test of both aerobic fitness and strength.
The Aerabyte book is a short book, but it contains information about fitness you will not have read anywhere else. It contains a blueprint for getting yourself back into good metabolic health.